Today we'd like to introduce you to Ryan Tolbert and Toby Meisenheimer.
Ryan and Toby, we appreciate you taking the time to share your story with us today. Where does your story begin?
Toby Meisenheimer: "On a September afternoon in 2013, I reached for the first aid kit. My son had tripped and taken a tumble during his backyard adventures.
When applying the standard tan bandage to my son's knee, I noticed the tone loosely matched my own skin, but the contrast was distinct between the bandage and my son's skin.
A typical late fall scenario for any parent became a revelation to me. As an adoptive father, this moment was more than an instance to treat a scratch and crocodile tears. It was a chance to affirm and celebrate his son's identity as a dark-skinned male. I wanted my son to know his individuality and skin tone were no mistake—this was his world too.
I started searching for bandages that would match my son's skin tone. Everywhere I looked, the story was the same – tan, clear, or cutesy prints. Finally, I discovered two companies that used to produce diverse skin tone bandages and began speaking with the passionate entrepreneurs who started them. They believed in diversifying offerings for the medical adhesive market but expressed how larger companies often rejected the concept, so it was challenging to make the products visible and accessible.
At the time I thought, 'I just want this product to exist.' I put forth the idea to start a small company offering diverse skin tone bandages and began gaining the support of other adoptive and multiracial families. I connected with Mason Duling (Now CEO of Tru-Colour) who shared my alma mater, and we began creating a brand vision and crafting the product line together. We spent long hours conversing over burgers, brainstorming a company that could make a change in diversity-based products and offers a new approach to medical adhesives at large.
We decided to launch bandages in three skin tone shades that most closely matched the underrepresented market. We also championed a convenient bag design to package the bandages so that they are portable and handy. In December of 2013, we officially co-founded Tru-Colour Products LLC on the belief that everyone deserves the freedom to unapologetically be their authentic self.
Since our founding, we have been a collaborative and team-built company. In 2014, we linked up with Ryan Tolbert (Now CMO), another alma mater connection, who helped produce a promotional video. We used that video to start the first production run via a crowdfunding platform.
The goal was to sell one million skin tone bandages. Although funds weren't met, the order was already placed, so Ryan took on a huge marketing challenge with us. This collaborative start-up experience led Ryan to join the team officially and become instrumental in expanding the brand look and feel as well as early-stage operations of e-commerce. We sold about two-thirds of our goal and gave the rest away to schools and charities.
For the first five years, we were operating a moonlight e-commerce company with the generous support of interns and partners. There were a lot of learning insights, ups and downs, and experiences of both success and failure in those years. We were always uncertain how long the company would be able to last, but the product did exist, which for us was a success. Occasionally opportunities arose to increase our visibility, like stories in O Magazine, BuzzFeed, and HuffPost.Toward the the end of this 5 year block in time hour hard work played out and we started seeing growth in our Amazon store as well the opportunity to sell our product in Target stores nationwide.
We showed up on the map in a major way in 2019. Many people began to feel the emotional impact of bandages being available in a wider range of skin tones. In April of that year, two people shared their stories on Twitter of what it felt like to put on a bandage on their own skin tone for the first time.
One customer described holding back tears as he looked at our bandage "just blend in" with his skin. Another mother and her son expressed how they felt like there were finally bandages "made for us." When these stories went viral, we sold out on Amazon in forty-eight hours. More customer stories and experiences flooded in after that. It was clear that the bandages were striking a chord and providing an overdue standard: diversity in healing.
Shortly after the buzz on social media, Dr. Raymond Wurapa (Now Chief Medical Officer), a renowned orthopedic hand surgeon, joined our team. He has been an invaluable asset to the healthcare market and has brought some new and patented designs to expand our bandage line. With his support, we were able to expand globally and sent our first shipment of Tru-Colour bandages to Europe. We developed a fourth lighter shade, which rounds out the line and gives us the opportunity to provide bandages for all.
Since 2013, we have been creating the standard for embracing diversity and equity, one bandage at a time. We are now expanding in Europe, Australia, and other parts of the globe.
Our diverse team continues to share the goal of celebrating difference through providing products catered to the individual – to empower people not only to heal better but also to feel better by providing products made especially for them. We hope to see our vision of inclusion ripple out to other markets and industries until products always exist that can truly represent everyone."
Can you talk to us a bit about the challenges and lessons you've learned along the way? Looking back would you say it's been easy or smooth in retrospect?
It has certainly not been easy. For any growing brand funds as it relates to stocking fees, inventory, legal, marketing, etc are challenging.
We started as a moon-light passion project and more recently it's become an international success but it's been no cakewalk. Among the standard issues like funding, inventory, and brand awareness, one of the key challenges has been that our product does its job when it's not seen.
This has proven to be a bit of a challenge when it comes to the fast-paced world of visual marketing. Additionally, in the close to ten years that we have existed we've found that it's been just the last few years that there has been some significant spotlight on the practicality of such a product like ours.
People are starting to see that sometimes it is nice to have bandages less noticeable.
Thanks – so what else should our readers know about Tru-Colour Bandages?
INCLUSION SINCE INCEPTION.
What began as an adoptive dad's chance to affirm and celebrate his son's identity for who he was, developed and grew into Tru-Colour® Products, LLC: the brand standard for embracing Diversity In Healing®. Starting in 2014, Tru-Colour believes in the beauty of the individual and exists to provide skin-tone shade bandages and kinesiology tape for everyone.
Admittedly, the first aid aisle had not seen much change in over 100 years. We were excited to see more (skin-tone) options become available as well as more innovative designs and packaging become available as well.
We believe that it's nice to know what someone somewhere was thinking of your identity when a product was conceived. In a world where neon shade, bacon, and superhero bandages exist it's also nice to know that there are options that are less noticeable for the unfortunate time you bump your head or get a scratch. It's a warming thought to know that we contributed a bit of Micro Affirmation Culture that affirms skin tones and subtly celebrates the differences with in the first aid aisle.
We're also excited to have brought some innovation in form of our award-winning packaging and proprietary fingertip and knuckle bandages.
Alright, so to wrap up, is there anything else you'd like to share with us?
We're certified as a Minority Entity. We've available on 3 continents. USA & Canada, Europe, and Australia. We've available in select Target stores and more retailers coming soon. Additionally, we're on Amazon as well as a number of small boutiques, distributor sites and shops. Medical sector via McKesson and in business medical cabinets nationwide via Cintas. We hope to create more shades and skin-tone matching products in the future.
Contact Info: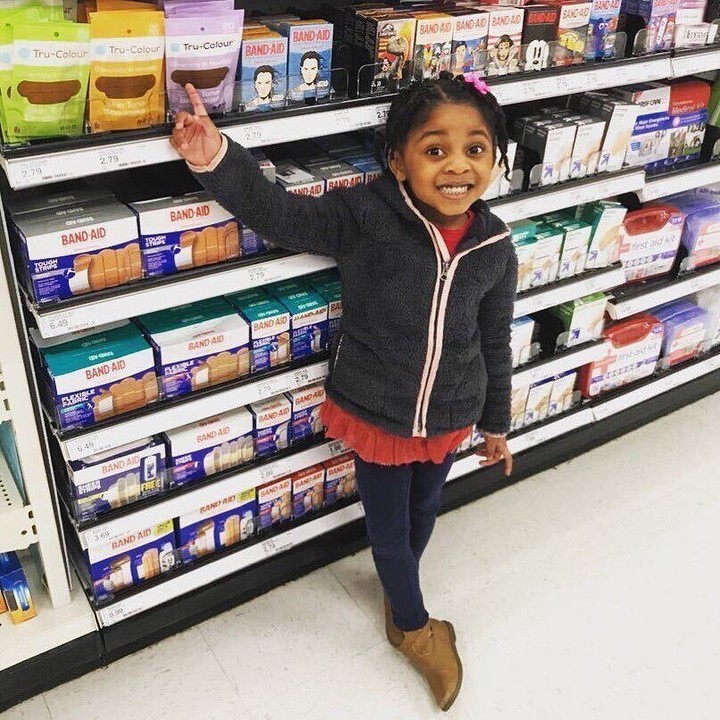 Suggest a Story:
 VoyageMemphis is built on recommendations from the community; it's how we uncover hidden gems, so if you or someone you know deserves recognition please let us know 
here.